Holiday for a chosen few
Located on the historical island of Spetses, Greece, the Xenon Estate luxurious villas resort is built approximately 1 km away from the town's main port called Dapia, on its nortwest part upon a 150m height greenful hill.
The resort is exclusively comprised of three luxurious residencies that can host up to 17 guests in overall, of specially designed exteriors of 4000sqms as well as of the island's largest swimming pool (17m x 9m).
The resort's ambiance offers absolute tranquility, serenity, privacy and autonomy as well as an astonishing panoramic view of the sea, the mainland and the horizon.
Here, at the Xenon Estate luxurious villas, the traditional architecture of the island of Spetses, Greece, meets the state of the art minimal aesthetics resulting in a luxury resort of 3 villas and high end services for private and relaxing holiday for a chosen few.
Book your holidays now!
Xenon Estate Events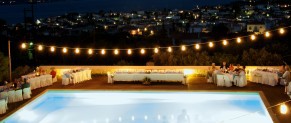 It's time to make your most important moments of your life come true, far from the ordinary. Let your imagination drive you to a green filled, Greek island just two and a half hours far from Athens!
The Residencies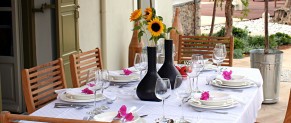 The name is derived from the ancient Greek "althos", meaning healing. In mythology, Althea was the mother of Meleagros...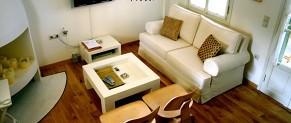 The daughter of Erida, Lethe was the goddess of forgetfulness. When the ancients died and went to Hades, they would have to drink...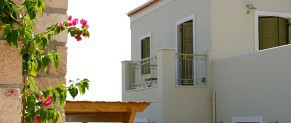 The name comes from the word "astir", which means star. Astraea was the daughter of the goddess of justice, Themida...

Please contact us!
Please fill in our reservation form and we will soon get back to you with an offer tailored to your needs.